Welcome to Our Community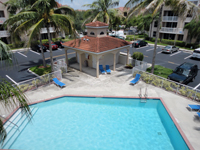 Welcome to the Sheridan Ocean Club Condos Webpage. We are conveniently located between US-1 and SR-A1A., minutes from Fort Lauderdale International Airport and close to Dania Beach.
We are a condo community. NOT a rental community.  If you are looking for the Sheridan Ocean Club Rental Apartments, CLICK HERE.
Sheridan Ocean Club is the prime location for shopping, markets, dining and entertainment. Area Schools – Dania Elementary, Olsen Middle and South Broward High.
The Sheridan Ocean Club Condos Homeowners Association was formed in 2008 to administer the common areas and enforce the by-laws of the community.
The Association consists of a Board of Directors, elected annually. The Homeowners Association maintains all grounds, roads and building exteriors, as well as overseeing and making policy for use of the shared amenities of the community such as the Pool and Doggie Park.
 
Whether a resident or a visitor wanting to learn more about Sheridan Ocean Club Condos, the Homeowners Association encourages you to explore whatever is of interest and see what there is to appreciate and enjoy about living in the Sheridan Ocean Club Condos.